Clovertech's Business Analyst Andrii Gavryliuk told us about who are business analysts, how to become one, and what are their growth prospects.
An analyst is a specialist who gathers, processes data, and makes conclusions based on it.
BA specialists clearly understand the problems, needs, and development areas of the company they work for. They help management reach their goals, explaining a decision's effectiveness based on the analytics.
The Business Analyst's workflow consists of understanding the current condition, formulating the desired result, and making a detailed plan that would lead to achieving the goal.
No matter what company or field does an analyst work in, their common business day includes various meetings and communication. Moreover, they gather all the data and information, analyze it, and make solutions. After that, the solutions made must be systematized, documented, and explained to the team by the BA specialists. The latter includes presentations and ideas visualization.
There are several directions a BA can grow in, and such directions depend on the tasks and types of data they shall work with. However, they all must consistently develop basic analytical soft skills, even when they reach Senior or Team Lead proficiency level.
BA's basic soft skills
Analytical thinking. It allows a specialist to analyze the input data, compare it, and detect the causal links.
Critical thinking. Thinking critically helps ask the proper questions, pay attention to detail, while distinguishing the important points from less important ones. Another advantage is that it allows looking at the issues from the outside and digging into the details at the same time.
Operational thinking. This skill is applied when it comes to structuring the information into a single system, highlighting its essentials and attributes. As we have mentioned before, visualization is a crucial thing for a BA; and it's where the skills collide since there is no good way to present and explain information during a meeting not visualizing it (f.e., with a diagram). Such an approach helps to improve the team's processes understanding, involving the teammates in those, and fastening the production timings.
Clarity of ideas expression. Being brief, focusing on the point of talking, and having no idle talks is one of the main things that determine a BA's professionalism level.
Being a quick learner. Being able to comprehend the business direction and trends quickly is crucial for a BA. For example, to be on the same page with the application's developers team and the customer, a BA must clearly understand how does a user interface work, know the product's metrics, and so on.
Negotiation skills are another crucial thing since communication is a big deal for an analyst.
Types of Business Analysts
There are several BA specializations that depend on the issues the specialist works on.
✔️A Business Analyst in IT collects the customer's requirements and composes the technical specifications for the development team, and offers solutions to the customer's needs.
✔️A Business Process Analyst studies and improves the business processes, from recruiting and HR, to team management. The position can be also called the Operations Officer (also known as COO).

✔️A Business Adviser develops financial models and prototypes, analyzes markets, and looks for business growth opportunities.

✔️A Systems Analyst is the one who creates technical specifications based on the business needs, projects IT systems, and understands systems architecture.

✔️An Investment Analyst evaluates investment opportunities and their success rate.

✔️A Data Analyst processes big data volumes using scripts, visualizes information, and conducts quantitative researches.

✔️A Product Analyst studies the product's metrics, defines the growth points, and offers solutions to the managers.
Let's have a deeper look at the most widely spread specializations.
Business Analyst in IT
This position is common at outsourcing companies. As we have mentioned above, a BA in IT generally works with customer needs analysis and solving problems using information technology solutions. Moreover, such an analyst clearly understands both the technical and business sides of the product. Their duty is to make the team understand the final solution, which is to involve them in the processes.
Tasks and responsibilities:
Communicating with the clients.
Gathering and analyzing the customer's requirements.
Making concepts of the solutions.
Composing technical specification documents.
Creating technical requirements and prototypes.
Managing the requirements (maintaining the documents, analyzing and prioritizing the task during the whole lifecycle of the project).
Explaining the requirements to the development team, including programmers, designers, and QA.
How to become a BA in IT
It isn't compulsory to have a technical background to become a BA in IT. However, it's crucial to have the soft skills we have listed above. To start a career, one can apply for entry positions (Intern or Junior proficiency levels) after they complete a basic technology course.
Must-have knowledge for a beginner BA in IT
SDLC.
Processes of managing the requirements, requirements classification.
Business process diagrams, f.e., BPMN.
How do projects differ depending on the management technology used (Waterfall, Agile).
How to compose technical documentation.
Useful resources for a beginners
✔️There are various articles and open resources that aim to help improve the general understanding of the profession, f.e., IT Network, IIBA, Modernanalyst.
✔️The book "Software Requirements" by Karl Wiegers and Joy Beatty is a great choice for those who enjoy learning through reading.
✔️Coursera's Software Product Management Specialization course. It covers the most valuable topics for BA, f.e., software development methodologies, project planning, business analysis, and requirements processing.
Growth prospects
It's possible to grow in numerous directions:
Project management prospect (for those who like managing processes and Agile methodology) – Product Owner, Project Manager.
Business Process Consultant position. This one suits the people who enjoy working with business processes and make people cooperate for systems.
Vertical growth prospect. A BA specialist can grow in the vertical hierarchy, achieving Middle, Senior, and Team Lead levels. These levels require more responsibility and working on more complicated issues.
Becoming a Business/System Architect. This prospect requires deep knowledge of the technical side of the project, f.e., system architecture.
Business Process Analyst
Operational processes are all company's activities that relate to the product's production and gaining income. The company's profits efficiency (and the business success in general) depend on the efficiency of the established processes.
A Business Process Analyst is the one who detects and analyzes the gaps and zones of growth, makes an action plan, which is to improve the business work and reach the set goals.
Let's say a startup has just been started. At this point, it has a single goal, which is simply surviving. After the project grows stable, and the team grows large, the business needs change from simple survival to establishing the operational processes like setting long-term goals, introducing employees efficiency evaluation, and so on.
One of the most interesting and valuable tasks of a Business Process Analyst is developing a system of setting goals. The analyst collects requirements and specifications from the top management and the employees, prescribes when, how, and by whom the goals are set, and what template are they made by. After that, they decide how CEO's goals are to be represented to the staff, and what metrics shall be used for business efficiency evaluation.
Tasks and responsibilities:
Analyzing business and operational processes in the company.
Communicating and negotiating with management and the employees.
Developing solutions that are to increase operational effectiveness.
Systematizing, prototyping, and implementing the business processes.
Optimizing and automatizing the operational processes.
Finding the most relevant solutions for the business, offering, explaining, and applying those.
How to become a Business Process Analyst
It's common in the IT field that Business Analysts and Project Managers switch to Business Process Analysis.
The very basic requirements
Understanding how does the business work, and what processes does it involve;
Being skilled at prototyping business processes.
Being experienced in project management, business analytics, and/or business consulting.
Knowing how to analyze information, and what questions are to be asked.
Having a systemized approach to thinking.
Useful resources
✔️"The Real-Life MBA" by Jack Welch. This book explains the business basics in a comprehensive way.
✔️"Improving Business Processes: Expert Solutions to Everyday Challenges" by Harvard Business School Press. This book provides an action plan for working with operational processes.
✔️"The Goal" by Eliyahu M. Goldratt is a complete guide on systematic thinking, theory of constraints, and stages of business establishment.
✔️Train the systematic thinking approach daily. For example, learn how does the feedback loop work.
Growth prospects
Operations Manager position, which includes working not with processes only, but also with the strategy and the operational activity of the company.
Management a lead position in the business direction.
Business Analytics Advisor
This position is similar to a counselor, but what is this specialist's specification in the IT field?
Let's imagine a company is constantly starting new startups. However, before starting a project, the company has to analyze markets and already existing solutions, evaluate the potential profits, choose the monetization way, and establish a business model. Such research is what helps choose a proper product release&launch or a new market entrance strategy.
A GOOD PRESENTATION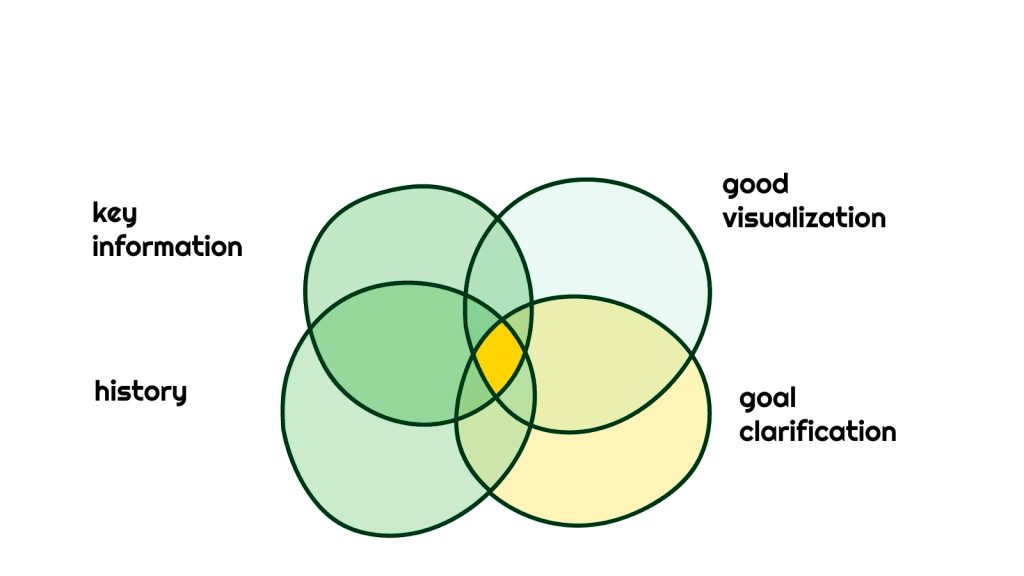 Tasks and responsibilities:
Analyzing the markets and the competitors.
Finding and analyzing the potential opportunities for business development.
Preparing presentations.
Preparing information on demand of the top managers. Namely, gathering the most valuable, significant, and useful information from a large amount of data.
Creating financial models, evaluating payback and profit rates.
Finding strategies that are to help the product expand on new markets.
Communicating with CEO and top management to fulfill the operational efficiency improvement ideas.
Optimizing business processes in the company's departments.
How to become a Business Analytics Advisor
To get a job as a BAA, one must:
prepare a portfolio of excellent presentations using financial modeling;
be experienced in finances and investments fields, at FMCG, and strategy consulting companies;
understand business in general, as well as its separate elements;
be good at negotiating and clarifying their point of view (it's often tested on the job interviews, f.e. "explain a complicated term in a simple way").
Where to begin as a Business Analytics Advisor
Learn unit economics and financial modeling.
Complete a course on visualization and presentations.
Learn how does the financial side of business work.
Growth prospects
Depending on the desired opportunity, a BAA specialist must consider preparing for the following responsibilities:
Operations Manager – enlarging the area of responsibility, taking part in fulfilling the business strategies.
COO – enlarging the area of responsibility not for the financial side of the business only, but for the operational one, too.
C-level Manager – launching one's own project, being a lead of a direction in a business.
Soft Skills Development: Useful Resources
✔️"Thought and Knowledge: An Introduction to Critical Thinking" by Diane F. Halpern.
This book teaches its readers to build intellectual strategies and distinguish manipulations. The author provides many examples of various tricks and paradoxes.
✔️Thinking, Fast and Slow" by Daniel Kahneman.
The book compares two modes of thought: "System 1" is fast, instinctive, and emotional; "System 2" is slower, more deliberative, and more logical; it helps understand the way the systems work, and what is the nature of unreasonable decisions.
✔️Google "logical exercises for job interviews" and solve the issues from time to time.
It is also recommended to read "Cracking the coding interview" and "Are You Smart Enough to Work at Google?".
✔️"The Art of Systems Thinking: Essential Skills for Creativity" by Joseph O'Connor&Ian McDermott.
Disclaimer: Reading the book leads to seeing the systems in literally everything in our daily lives!
✔️Find out what the "Minto's pyramid" is, and practice writing letters following the technique.
✔️Learn about informative writing style.
✔️"Everything is Negotiable: How to Get the Best Deal Every Time" by Gavin Kennedy.
This book is one of the most important works on negotiations. It teaches confidence during business meetings.
✔️"Never Split the Difference. Negotiating as if Your Life Depended on It" by Chris Voss.
This book provides applied techniques that are crucial for negotiations.
✔️"Principles: Life & Work" by Ray Dalio.
This book is a literal must-have for everyone who aims to build a successful career while remaining efficient in all life's branches.